SCSC Dynamic Glass
Controllers and Systems
Dynamic Window Controllers

IP Licensing

Aftermarket

Automotive / Marine / Aerospace

OEM

Automotive / Marine / Aerospace

Home & Commercial Buildings

Demonstration Controller

TintMaker/Architectural

Dynamic Window Systems

Building Energy Management

Control System (BEMCS)

Quality Assurance Test System

Building Monitoring System
SCSC offers dynamic glass systems and controllers providing a wide range of capabilities for the automotive, aerospace, marine and architectural markets. Our products are designed to be installed in all international markets.
SPD Control Systems Corporation (SCSC) develops and manufactures electronic controllers and systems designed to control Dynamic Glass windows. The products range from vehicles to small offices / residences to large residential / commercial building to skyscrapers.
Our controller series includes standalone controllers for up to 32 windows and network-enabled controllers that can be controlled from a central control system. A diagram of the wireless controller network configuration follows.
The range of connectivity provided by different versions of TintMaker controls is diagramed below.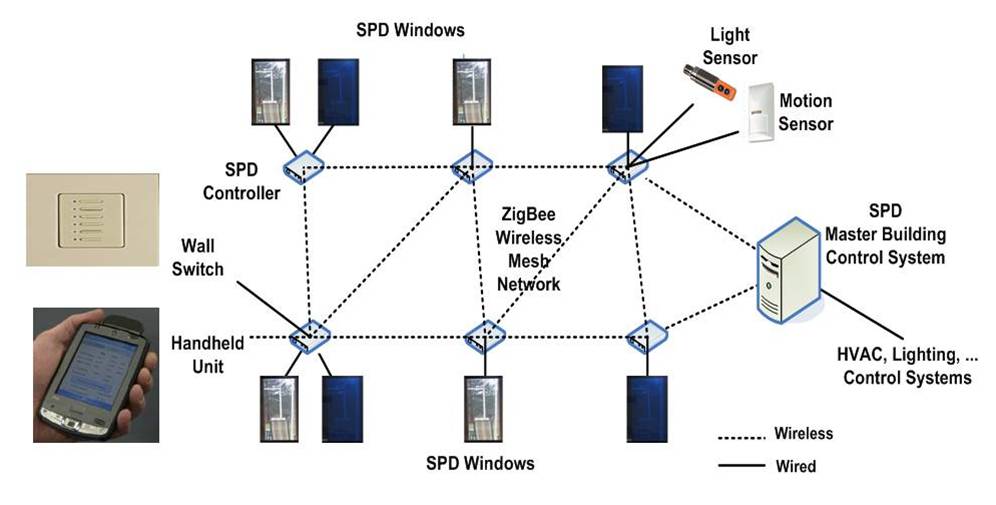 The range of connectivity provided by our building controllers is diagramed below.
<![if !vml]>
<![endif]>